Get 12 servings of fruits & vegetables in just 1 serving of Athletic Greens…!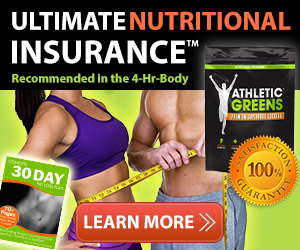 It's a Superfood Cocktail! You can naturally cover ALL your nutritional bases with Athletic Greens®. Ingredients sourced from whole foods increase the absorption of nutrients, boost your body's alkalinity, and improve digestive health.
The result can be immediate…bringing profound changes in HEALTH, ENERGY & PERFORMANCE!